5 Essentials Survey
Parents are asked to participate in the 5 Essentials Survey. This survey was designed to generate a detailed picture of the inner workings of your child's school. Please visit: https://illinois.5-essentials.org
---
Have a Great Summer!!!

A book was donated to the Hawthorn Library in memory of Dorothy Neal, the grandmother of the students above.
---
Total amount raised $7,534.61
---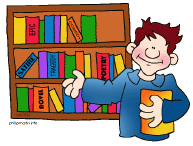 Check out out new library system! Students can search for books from home.
If you want to search for books that our library has by AR level and points, click on Hawthorn Library Destiny Search. If you want a more visual, user-friendly view, click on Destiny Quest .
---
AR Information Center
Salem111.com
Franklin Park
Website: tate@salem111.com